The Industry's Most Advanced Lot Service Company
Using technology and data to power our workforce. Over 15 million vehicles have been marketed by team members across the United States.

Combining Vehicle Reconditioning and Merchandising
Faster Service. Better Photos. Less Hassle.
STREAMLINE

Reconditioning & Merchandising

Servicing All Types of Vehicles; New and Old. No need to have multiple vendors working on your lot. Reduce duplicate invoices, multiple vendors, waiting days or weeks for services. We reduce the days it takes to bring your vehicles online!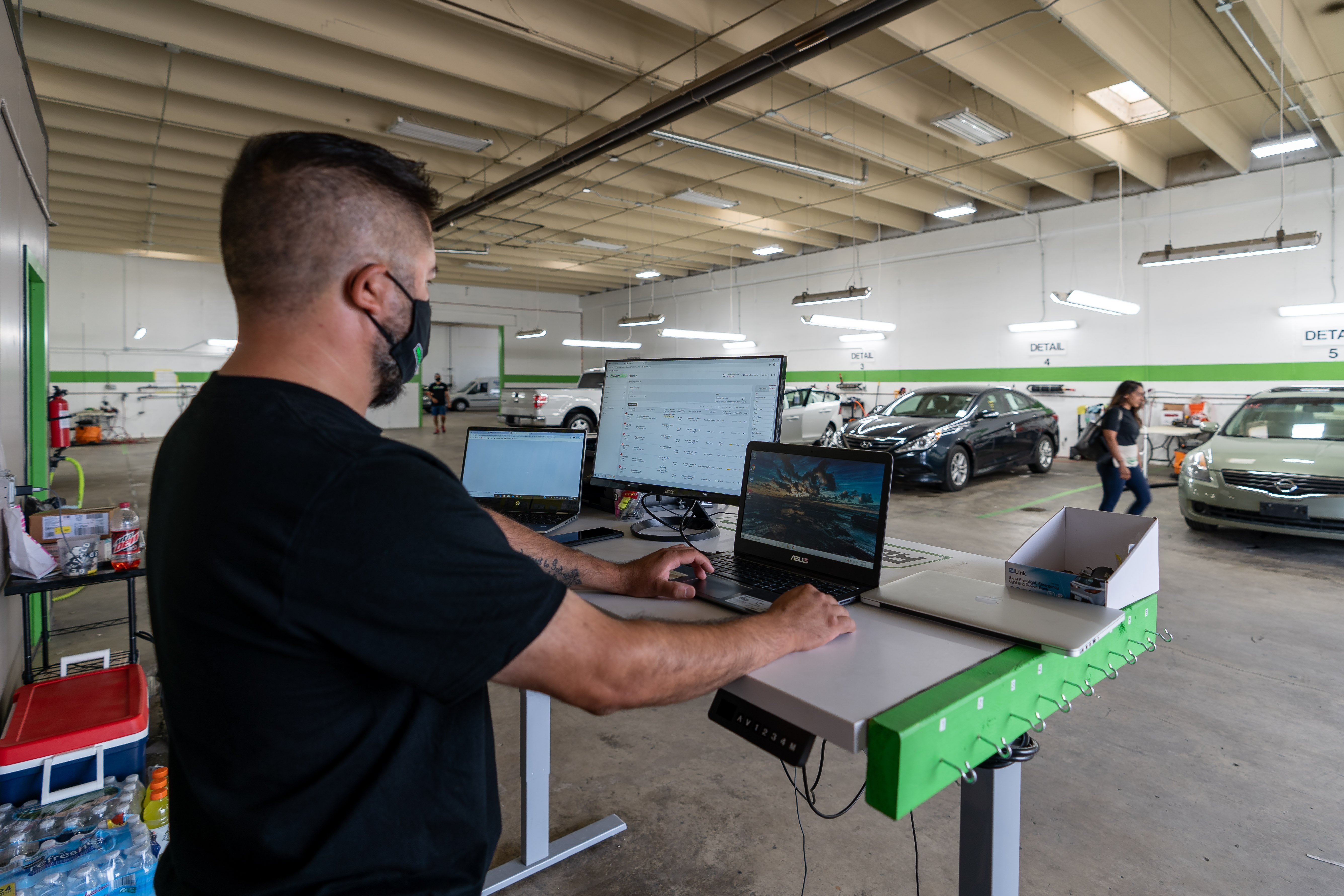 RECON:
Paintless Dent Repair
Remove small dents & dings. If the dent/ding is bad, you will receive a text quote for the service. If the job is determined to be too large for our shop, all other services will be completed.
Wheel Repair
Per wheel pricing...repaint, retouch, grind...we can't fix major dents or pothole damaged wheels that are out of alignment.
Interior Repair
Fix blemishes on upholstery, scratches, burn holes etc. (less than an inch). Dealers will receive a text quote for Imperfections larger than one inc
Glass Chip Repair
Less than a quarter size
Window Tinting
Vehicle Painting
DETAILING
Interior and Exterior
Wash debug, de-tar, exterior detail, interior detail, wax, polish, black out the trim, shine the tires.
Clear Coat Restoration:
Fixes imperfections and restores the paint shine and buff the vehicle. (This process requires no paint).
Photos & Stickers
On Site Photography
Leverage one of our 350+ Photographers or Use your own team!
Photo Studios
The best lighting, turntable and automation in the industry
360 Interactive Spins
Exterior Walk-Arounds, Interior Tours. Let the shopper take control of their shopping experience with a touch of their finger or a click of the mouse
Window Stickers & Buyers Guides
Interior and Exterior Sticker options. Addendums, Letter and Legal Size options allows you to being the vehicle story to life and add your Why Buy from me information to Each vehicle. Full ervice and self service options
Xcode (Text codes) & QR Code's
Provide shoppers with a unique text code for each vehicle which seemlessly delivers them to the Vehicle Display Page on your website. Capture mobile phone numbers in your CRM on each interaction!
Frontline Software with Productivity Suite
Vehicle Statusing tools and Group Texting tools to increase your team's productivity to get your vehicles retail ready fast!
The ReconLogic Process
Inspection & Estimate
Detailing
Quality Control 1
Reconditioning
Quality Control 2
Photography
Lets Get Your Vehicles Frontline Ready!
We know a thing or two about getting your inventory Frontline ready. Lets connect and talk more.
Schedule a Call