THE AUTO INDUSTRY'S #1 SOURCE FOR QUALITY
WINDOW STICKERS., BUYERS GUIDES., ADDENDUMS.
Why do thousands of dealers rely on
Xcite

?

The modern vehicle retailer understands that merchandising matters. Presentation and information affect consumer purchase behavior. How is your vehicle information presented to shoppers on your lot? Does it inform and engage them? Is the impression of your dealership brand important to you when customers are walking the lot and viewing your inventory?
Exterior, Large Formats are HERE!
Easily applied and visible to your shoppers, these are ideal for branding your dealership with a powerful, professional image! The largest dealer groups in the U.S. are adopting this new format – and it's obvious why that is!
Durable & Waterproof Vinyl
Rain? Snow? Intense sunshine? Our external stickers were developed in partnership with Xerox and can withstand anything but your high-pressure water hose – guaranteed!
Easy On, Easy Off
Our adhesive is strong, but it won't leave any frustrating residue. Leave those sharp blades and nasty chemicals in the shop!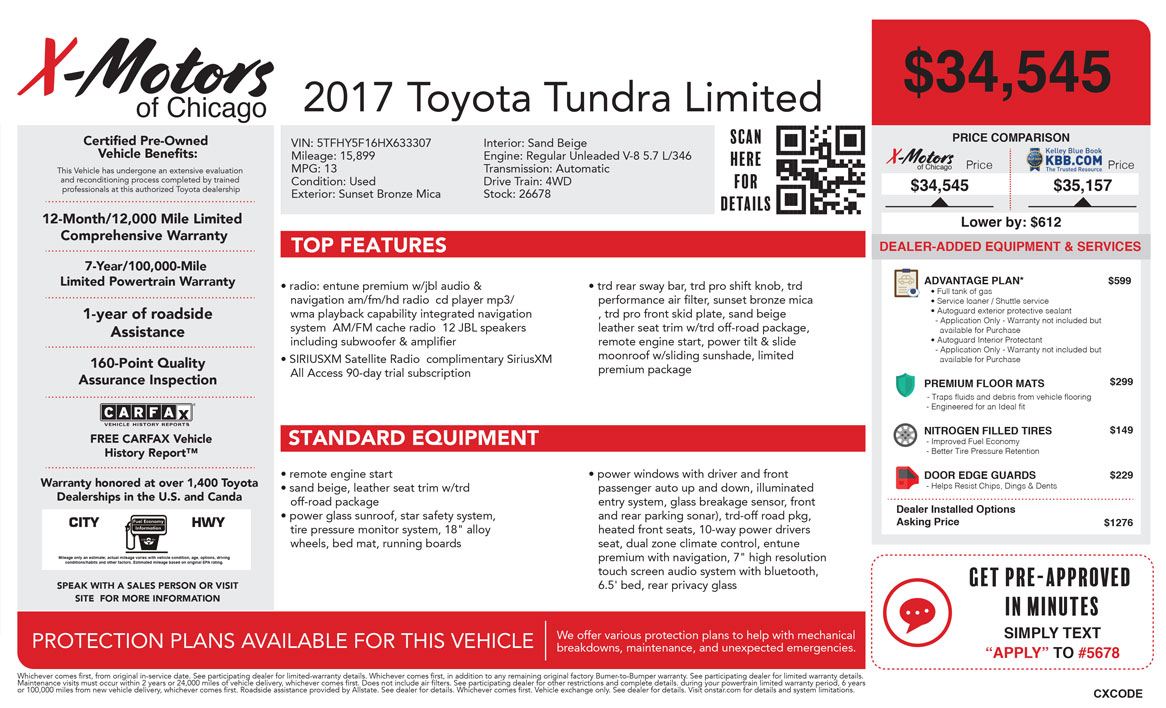 No Fade, No Smudge Printing
Our stickers will absorb ink and dry quickly. Our colors don't run!
Speedy & Reliable Fulfillment
We print on our own industrial equipment and process orders immediately. Whether you are a Dealership Service Provider, Dealer Group or a single-point retailer, we will ship your order to any designated location – NO MARKUP!
Did you happen to know?
The FTC can penalize dealerships $41,484 per violation for vehicles that do not have the correct Buyers Guide displayed on used car inventory. That's per vehicle! With our on-the-lot techs handling your compliance and sticker application needs, you can be confident that you will not be violating the FTC Used Car Rule in the event of a surprise compliance inspection. Need custom verbiage on your Buyers Guide? Our expert consultants will work with you to make sure you give the customer the information you want without violating FTC rules.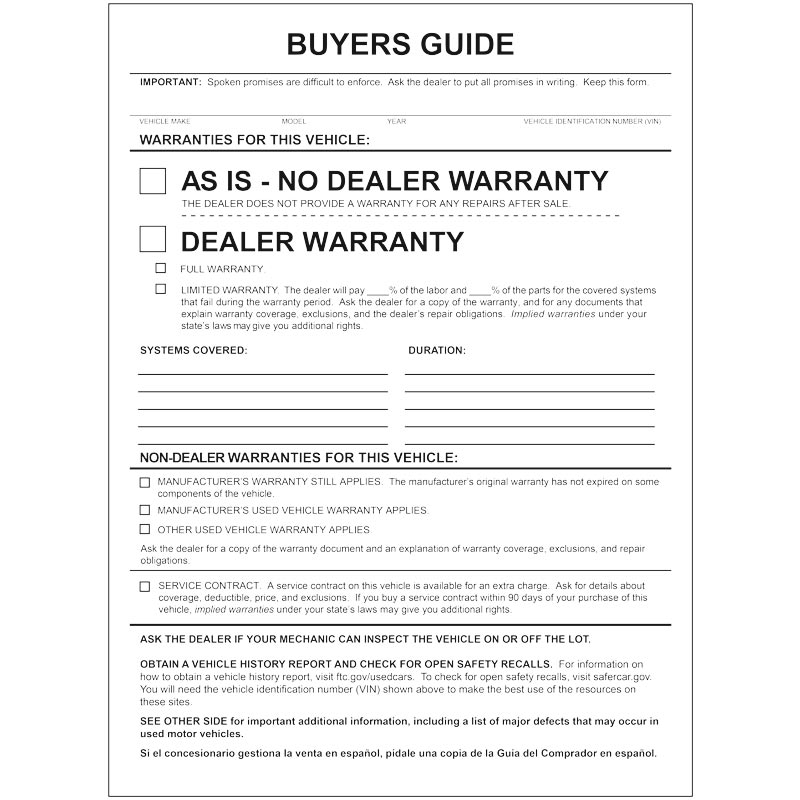 More than a sticker!
Connecting your on-the-lot experience with your digital presence has never been more important than it is now. Xcite Window Stickers emphasize brand awareness, instill customer confidence, and vibrantly tell your story to your potential buyer to unify their shopping experience and present them with the information they need to make a purchase decision. With Xcite's new Legal Size Window Sticker, you have more room than ever to share "why buy here" statements, F&I options, SMS text communication options, and more.